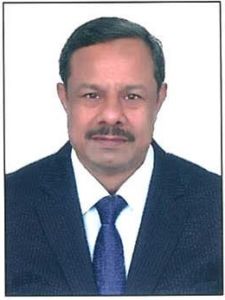 DR. SHAIK NAZIM AHMED SHAFI
Assistant Professor of Law, NALSAR University of Law, Hyderabad.
Before joining NALSAR in 2008, he started his academic career in 1991 with the opportunity to teach at national and international institutions. At the national level he served at Anwar-ul-Uloom College of Law, and Padala Rama Reddi Law College, Hyderabad affiliated to Osmania University. At the international level, he served as a Lecturer in Haramaya University, The F.D.R. of Ethiopia under the aegis of the UN and also worked as a Law Officer in The Emirates International Law Firm, Dubai (UAE).
At NALSAR he teaches Aviation Contracts (Domestic & International); Aircraft Leasing & Finance; Aviation Liability (Domestic & International); Aviation Safety; Aviation Security; Aviation Tenders (Domestic & International); Business & Commercial Law; Law of Contracts; Law of Property; Law of Easements; Law of Trusts; Engineering and Construction Contracts; Engineering, Procurement and Construction Contracts (EPC); Arbitration & Conciliation Act, 1996; Business Laws and Ethics; Company Law; Comparative Corporate Laws and Competition Law; Contract Management; Drafting of Agreements (Domestic and International); International Business and Commercial Law; International Law of Investments, Infrastructure, and Contracts; Islamic Law; Labour Laws; Hotel Laws; Law of Evidence; Legal Aspects of Business; Public-Private Partnership (Mechanisms), etc.